How to Roast Vegetables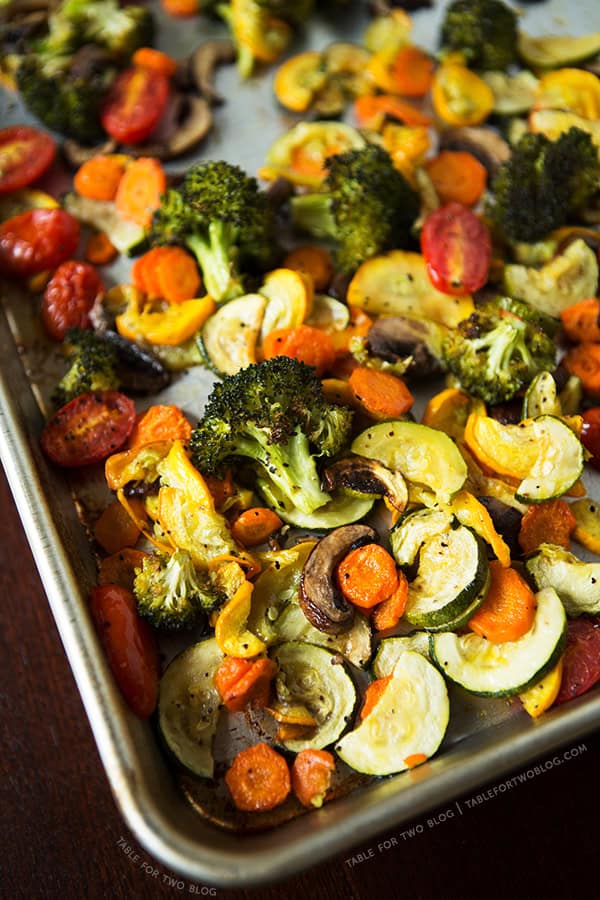 Roasting is a technique, that when applied to vegetables, carmalizes the sugars in the vegetable as it enhances and concentrates the flavor in a big way. A Root Roast is a wonderfully healthy and satisfying roasted vegetable side dish. It's tempting perfume will bring everyone to the table with out argument (even your stubborn teens).
To serve four adult appetites you will need;
Two large or three medium white yellow or red potatoes.
Two large sweet potatoes.
One knob of garlic.
Two large or three medium red beets. (Canned beets will do in a pinch but everything else should be fresh.)
Two small or one medium yellow onion.
Four large carrots.
Four tablespoons of high quality, extra virgin olive oil.
Sea Salt and fresh ground pepper added to taste.
This list of ingredients is not written in stone. If you only have one sweet potato or only three carrots, do not let that deter you. It will still be delicious dish when it is cooked, the amount of the vegetables is really only a suggestion. The only vegetables that you really can not do with out are the garlic and the onion. You may choose to add other root vegetables like parsnips or sweeds, any root vegetable will be good so go aheaad n be creative.
Spray a large casserole dish with non-stick cooking spray. Scrub the potatoes and sweet potatoes well. Peal the beets and carrots. Cut up the vegetables into one inch pieces, cubes or thick slices. Peal the garlic and onion. Smash the garlic with the side of a knife and slice the onion thickly. Toss the onion and garlic in the olive oil and let it sit while so the flavors can develop in the oil. Toss the vegetables with a few shakes of sea salt and a few twists of fresh ground pepper in the garlic and onion flavored oil and put them into your oven proof casserole.
Place the casserole dish in the oven and set it for 400′ F. The vegetables will become carmalized and will be amazingly flavorful. In less then an hour the vegetables should be slightly browned and soft when pierced with a fork or knife. Serve these lovely vegis as a tasty, inexpensive side dish or use them for a vegetarian lunch with some tinned beans, pasta or cooked quinoa.
Enjoy.
Source:
Image Credit