Recipes Potato Salad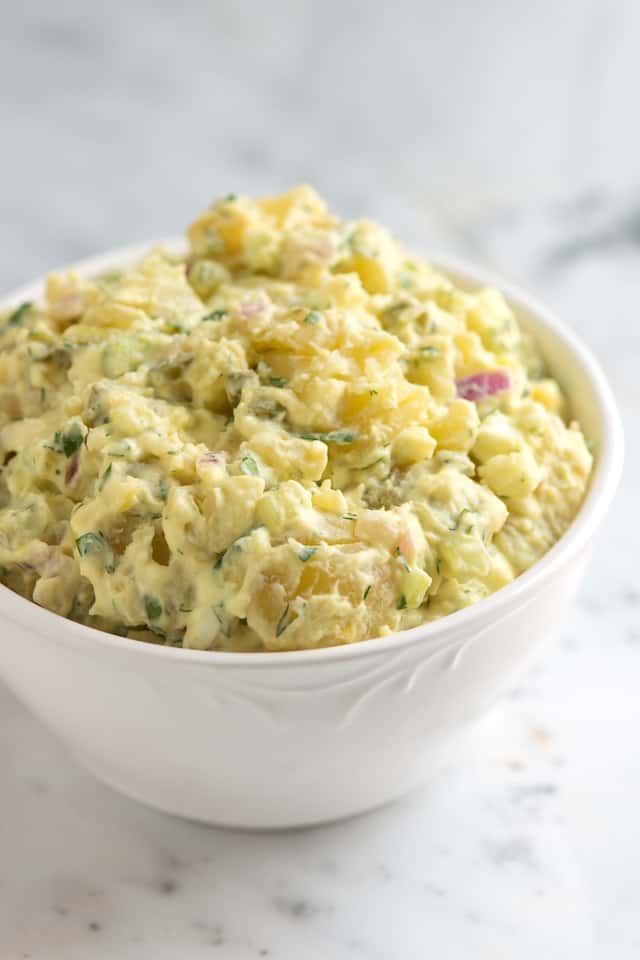 Potato salad is one of my favorite foods. It is good to take as a covered dish to a dinner party or just for a Sunday meal. The best thing about potato salad it is not hard to make and your family will love it. Here is how it is all put together.
10-12 baking potatoes peeled and diced
1 cup mayo
1 cup sourcream
1/2 cup onion
1/2 cup bel pepper
1/2 cup sweet salad pickles
1/4 cup spicy brown mustard
salt and pepper to taste
6 boiled eggs diced
paprika to garnish top
Cook potatoes until tender (do not over cook) .
Saute onion and peppers in butter for about 3 minutes.
In large mixing bowl add cooked potatoes, mayo, sour cream, onion, peppers, pickles, eggs, salt, pepper, and mustard and mix well. Taste to see if it is seasoned well. If you need to add more salt or pepper do so according to your taste. Pour in a serving dish garnish the top with paprika; chill and serve.
Now you see how simple this recipe is. Anybody can do it. It has been a great family side dish for many years and I hope your family loves it.
Source:
Image Credit